Methodology to the madness: making sense of the COVID-19 emails
It's been an unprecedented week for businesses and customers. As the novel coronavirus situation continues, it's set off a spiral of communication (and miscommunication) from brands to consumers that, for marketers like ourselves, has been both frustrating and fascinating to watch.
It started with a handful of emails in our inboxes, informing us of what businesses were doing to monitor the situation.
Then came a flood of notifications, assuring us that business could continue as normal as long as we maintained social distancing.
That changed when governments implemented stricter regulations—and the number of messages we received doubled.
Customers took to social media. Pundits and publications started weighing in.
Contributing to the noise goes against our company ethos, but we couldn't resist looking at the data. In this case, it's interesting—and strategically valuable—to see how brands and consumers have been reacting to the inundation of information around COVID-19.
Social sentiment by the numbers
Our suite of analytics tools revealed that coronavirus/COVID-19 emails have been mentioned nearly 8,200 times across online conversations in March 2020—excluding all mentions of scam and spam emails. Unsurprisingly, people aren't loving them:
While about 1,350 posts are associated with a positive sentiment score, more than 2,800 are plainly negative. The rest register as neutral.
Of the mentions that read as negative, the prevailing emotion is anger; "stop" ranked as one of the top five associated keywords, with over 180 mentions.
We zoomed in for a closer analysis of 4,250 mentions:
152 likened the steady stream of COVID-19 emails to last year's slew of GDPR-related reminders.
138 used keywords such as "unsubscribe" or "unsubscribing", seeing the COVID-19 emails as a good opportunity to get off the senders' email lists.
Lots of people were surprised to find out which companies had their email addresses. One of our editors suddenly heard from a physiotherapy clinic she hadn't visited since high school.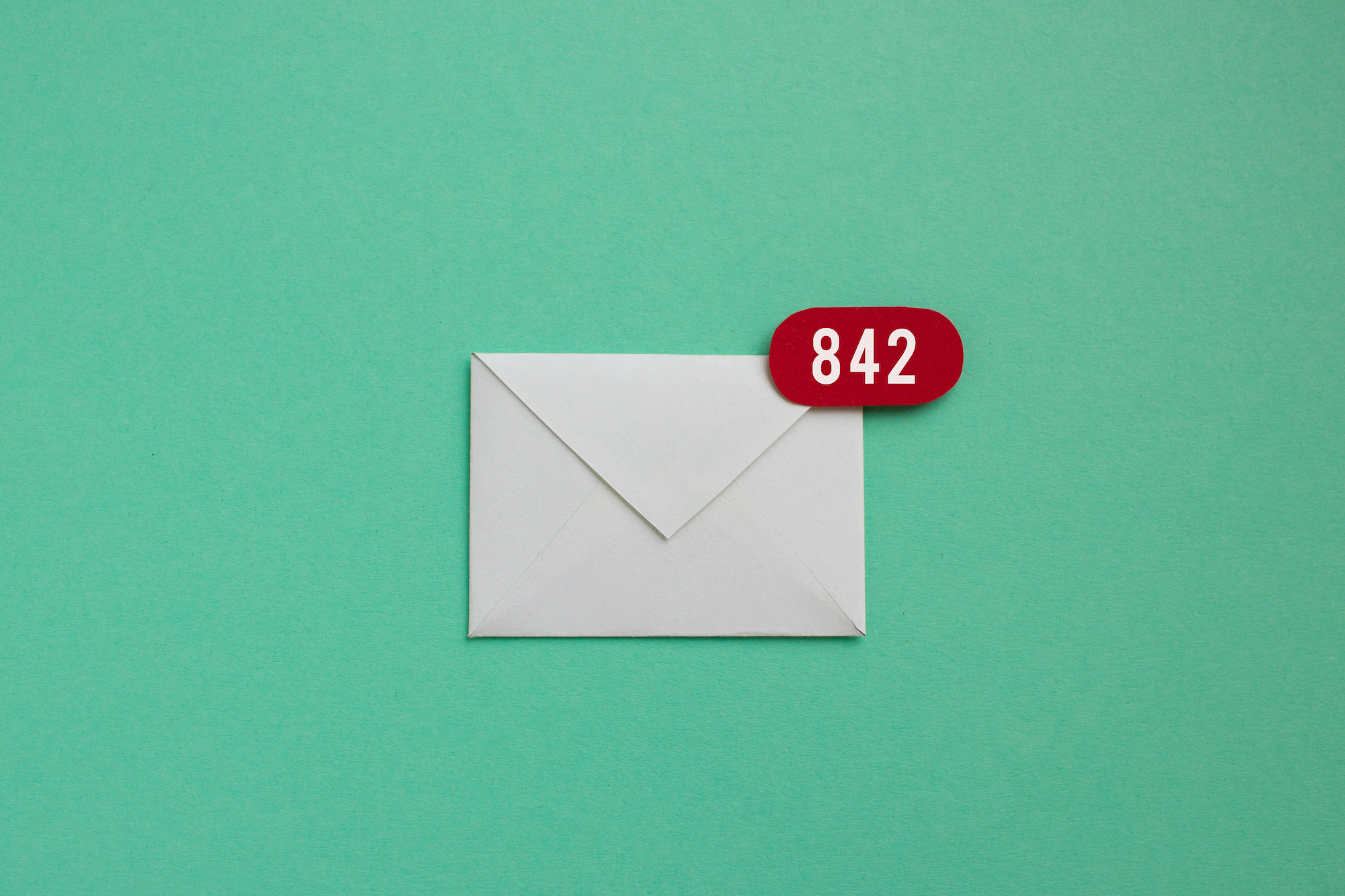 What's resonating with readers?
Our team members received between 20 and 50 emails each in the past week, though being marketers, it's no shocker that a few of us ended up with hundreds.
Tempting as it was to mass delete them, we instead sampled the messages deemed most impactful, and conducted a qualitative assessment. The brand emails that made the best impressions were described in terms such as relatable, empathetic, compassionate, genuine, and positive, and came from a range of diverse sectors:
24 percent retail
24 percent travel and hospitality
15 percent entertainment
9 percent financial services
9 percent software and technology
6 percent health and fitness
6 percent news organizations
7 percent other
The team also flagged emails that struck them as especially tone-deaf, calling them insensitive, impersonal, clinical, and euphemistic. We identified some additional issues as well—for example, brands that hadn't canceled their existing email blasts, so that dire messages were followed by cheery spring promotions.
Why did certain emails resonate, and how did brands manage to convey the right message at the right time while navigating such difficult circumstances?
Taking action and enabling choice
The coronavirus crisis has made many of us acutely aware of the suffering of others in our communities. That's why it means so much when brands show us what they're doing to alleviate the strain, however small—like Uber Eats waiving their delivery fees, or well-known Canadian brands like Indochino and Indigo assuring us that their employees are still being paid.
Overall, 32 percent of our favorite messages made reference to terms like "community", "support", or "togetherness", while 26 percent offered additional information about COVID-19 or linked to other helpful resources, such as tips for working from home.
We loved it when brands saw other businesses taking their operations online and decided to lend a hand—like the amusing tips offered by fact-checking site, Snopes, and InVision supporting designers as they work in self-isolation, reminding them that they're "remote but not alone".
Balancing authority with authenticity
The emails our team found most effective were candid and transparent. Eighteen percent of them set the stage without mincing words, describing the pandemic as "unprecedented", "turbulent", and "tough".
Twenty-six percent were bylined by C-level executives, a handful of which also had an electronic signature. But these messages could be hit or miss. Social sentiment shows that some CEO emails came across as disingenuous, and deeply annoyed customers.
And it bears mentioning that a lot of these, even if well-crafted, were needlessly wordy. Our inboxes were split almost equally between short updates and long-winded narratives—and our editors ruled that two-thirds of the notifications said way more than they had to.
Making light of it, without taking it lightly
Finally, there were points for originality. While no one should poke fun at the situation, we're only human and we can't help being drawn to optimism, creativity, and humor in the face of the COVID-19 outbreak.
Our local Vancouver Symphony Orchestra gave their heartfelt gratitude to supporters in their email and live-streamed the last show of their Beethoven festival, the conductor and first violin bumping elbows instead of shaking hands before performing in front of an empty concert hall.
Dave Grohl of Nirvana and Foo Fighters fame hilariously emphasized that everyone should "do this right and rain check shit." We also noticed that 8 percent of the emails we appreciated featured emojis, adding an expressive touch to help to soften the sombre tone.
So what have we learned about brand communication when blindsided by a global pandemic? Be honest, be sincere, be brief.
Images: Oleg Laptev/Unsplash, Marie Maerz/Shutterstock