New-and-improved workflow: Quietly's WordPress plugin 2.0
Our WordPress plugin recently experienced a facelift. In this latest version, you will find improvements to the overall workflow. Easily insert your list or further customize it within your post editor before embedding—all without having to leave WordPress!
Here's how:
1. Click on the "Insert Quietly list" plugin button found on the top row of your editor toolbar in the Visual tab.

2. Browse or search through your Quietly lists and select which one you would like to further customize or insert directly into your post.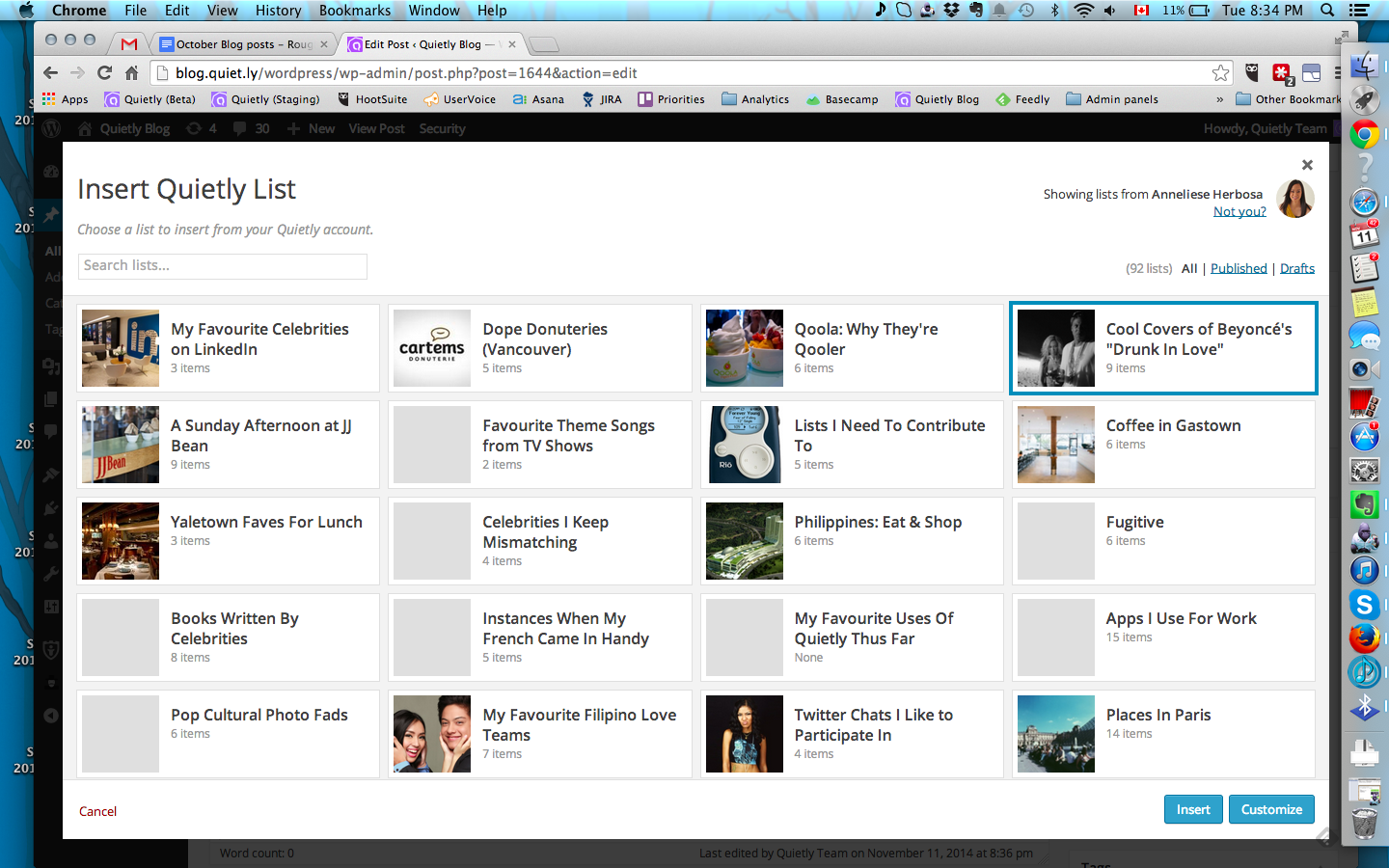 3. Here's where things get pretty cool. If you want to make any final tweaks to your list, you are now able to customize it straight within WordPress! Or, if you're already satisfied with how your list looks, insert it directly into your post.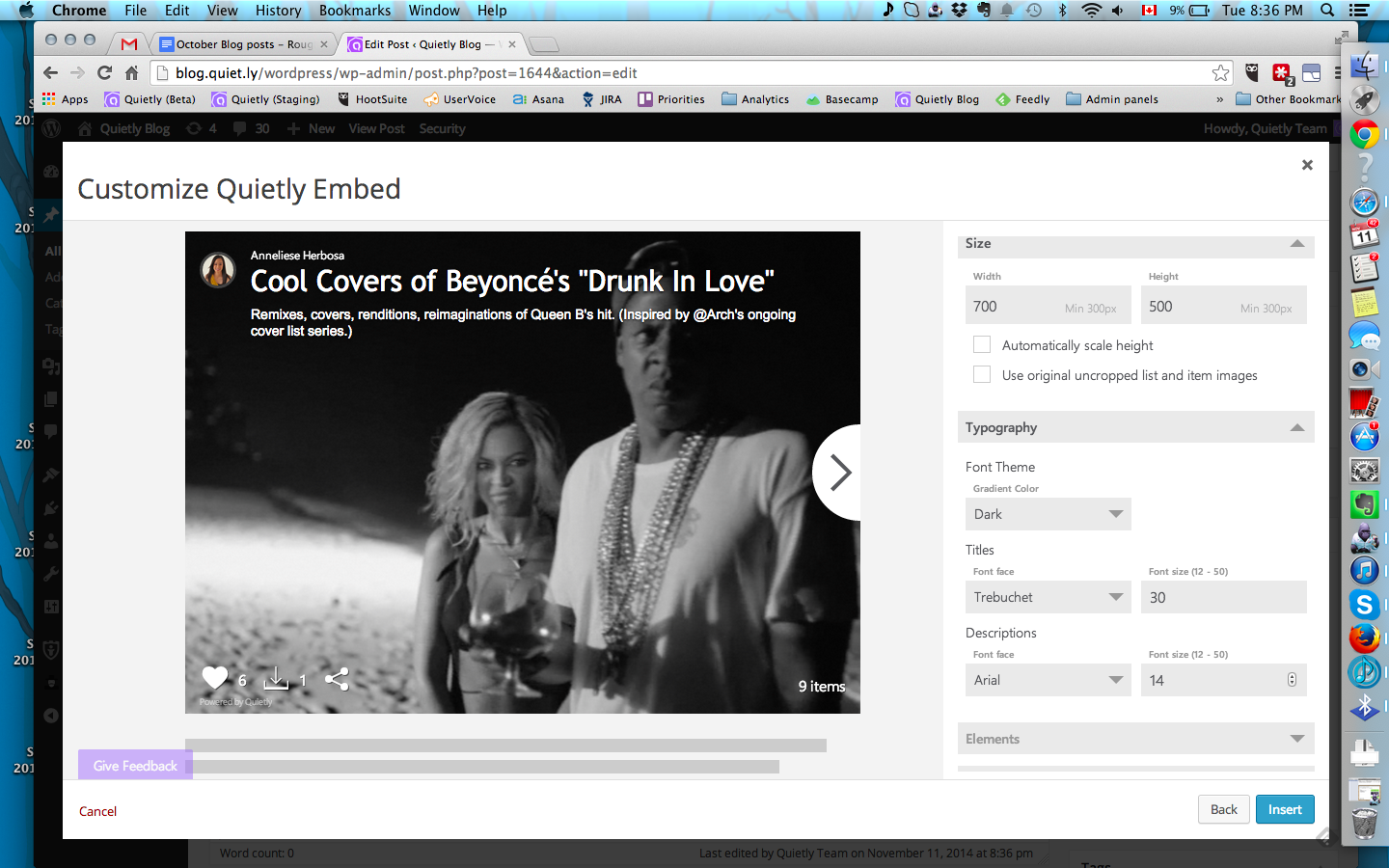 4. Friendly reminder: If you've updated to the latest version of WordPress 4.0, you'll be able to see a preview of the slideshow directly in your post editor.
5. Pro tip: Planning on sharing your blog post with your social networks? You are able to choose to use a photo from your original list as the featured image of your social post.
Is this the first time you're hearing about our WordPress plugin? Check out this post with a guide on how to get it up and running.
For additional step-by-step instructions, check out our comprehensive Knowledge Base.
If you are undergoing anything technically funky, shoot us an email and our support team will get you back on track.
Image credit: Jenny Ondioline via Flickr